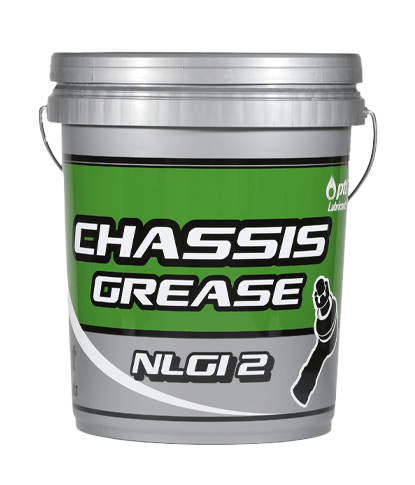 CHASSIS GREASE
CHASSIS GREASE is a green long fiber calcium grease with tackiness agent. Offers excellent adhesiveness and water wash-out for preventing rust and wear. Recommended for chassis and suspension system of vehicles. Maximum operating temperature is 70°C"
Product Details
APPLICATION
• Recommend for use in chassis and suspension system for motor vehicles of farm tractors such as shaft joints, ball joints, coil springs.
• Can be used with normal operating temperature up to 70 oC.
KEY FEATURES
• NLGI 2, 3
• Provide excellent water resistance.
• Protect metal surfaces from rust and corrosion of severe water exposure.
• Prevent dust and dirt from reaching into the moving parts.
RETAIL PRICE
• 510 THB (5 kg)
• 210 THB (2 kg)
• 60 THB (0.5 kg)