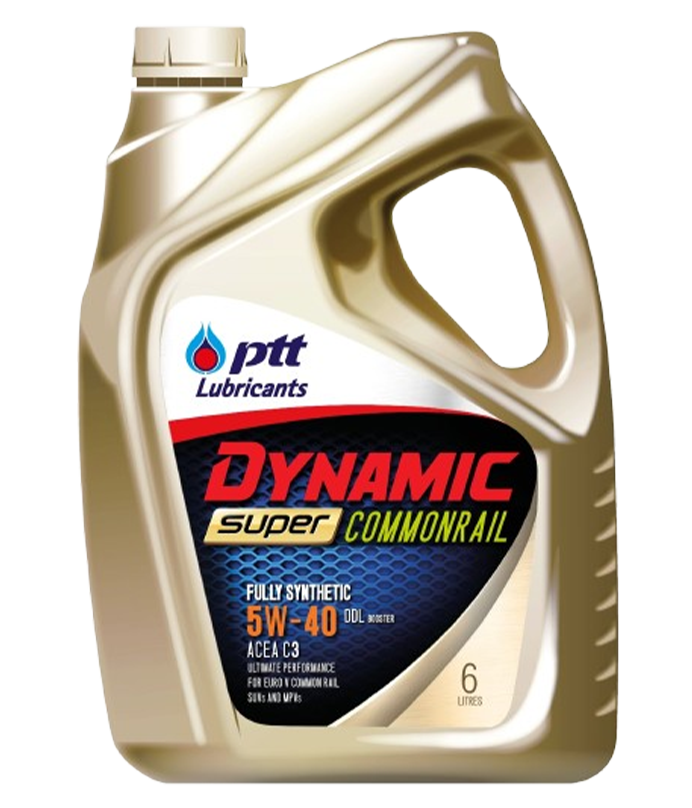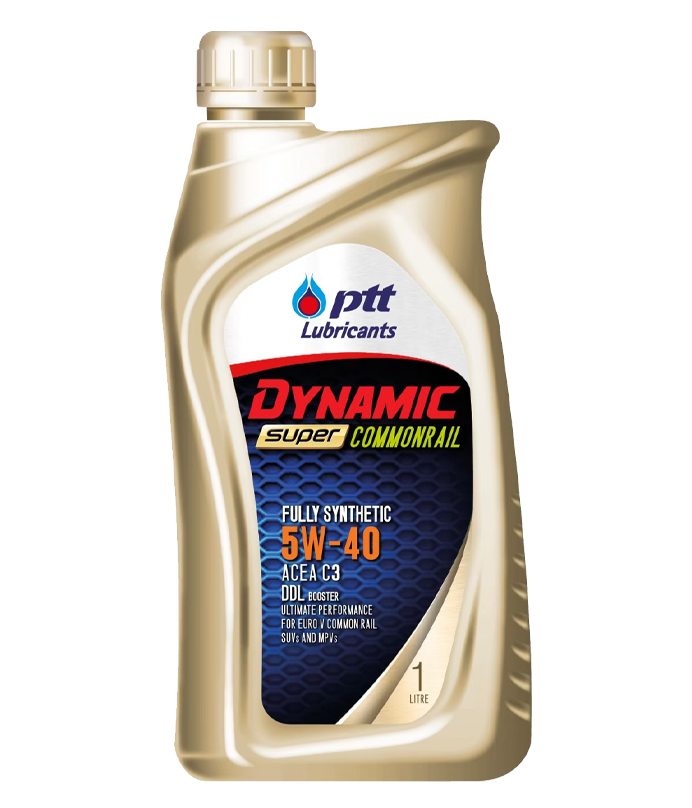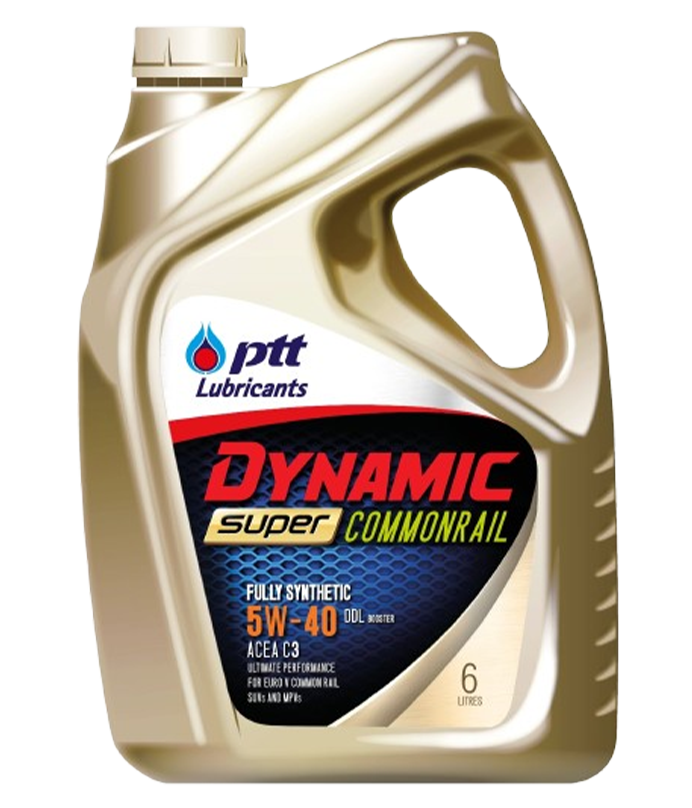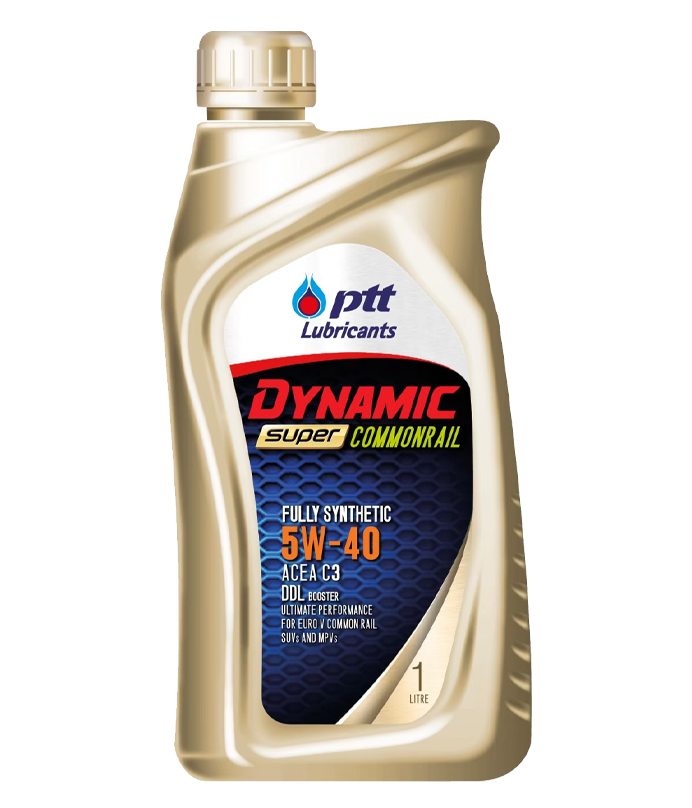 DYNAMIC SUPER COMMONRAIL

DYNAMIC SUPER COMMONRAIL is ultra-premium fully synthetic mid-SAPS formula diesel engine oil compatible with all after treatment devices especially diesel particulate filter (DPF). It is formulated with advanced DDL BOOSTER TECHNOLOGY to deliver superior levels of engine cleanliness and protection. Designed for latest diesel passenger car with common rail system such as PPVs, MPVs, SUVs and pick-up trucks equipped with DPF
Product Details
APPLICATION
• Designed for latest common rail system of diesel passenger car, MPVs, SUVs, and PPVs equipped with DPF.
• Recommended for modern diesel passenger cars where the manufacturer recommends ACEA C3
• Suitable for all common rail diesel engine equipped with turbocharger and exhaust gas recirculation (EGR).
• Can be used in both diesel and gasoline vehicles.
KEY FEATURES
• With premium mid-SAPS formulation, it reduces ash build-up in DPF, improving fuel economy benefits and prolonging life of after treatment devices.
• Advanced DDL BOOSTER TECHNOLOGY effectively cleans varnish and deposit on engine parts in high temperature, improving engine response and performance.
• Offers highly strong oil film to minimize wear under all driving conditions.
• Provides lower oil consumption at high temperature.
• Delivers outstanding thermal and oxidation stability, extended oil life.
STANDARDS
• ACEA C3-16
• MB 229.31, 229.51, 229.52
• BMW LL-04
• Renault RN0700, 0710 (SAE 5W-40)
• Porsche A40 (SAE 5W-40)
Retail Price
• 2,765 THB (6 litres); 480 THB (1 litre)